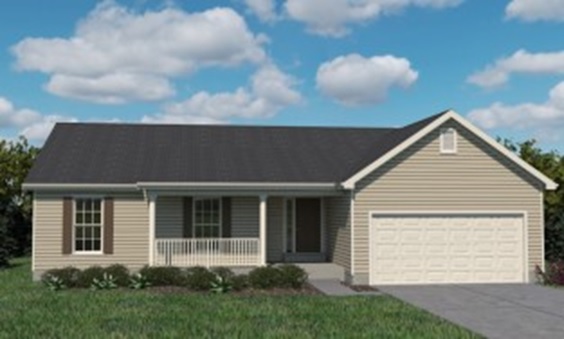 You've decided to build a new home. But have you decided where? Before you decide, don't be shy about checking out the community before building. Is it safe? Does it have the type of leisure activities you like? If you have children, or hope you will one day, does it have good schools? These are the things that change it from being where you live to make it truly feel like home.
Within Lincoln County, there are several places that are worth checking out for people on the market. Communities in Lincoln County offer residents the unique ability to enjoy small-town life while remaining close to a major metro area. Located near St. Louis, Lincoln County has a population of about 52,000, making it the perfect place to live apart from city life — but, at just an hour away, not too far apart.
Here are some Lincoln County communities with promise for prospective home builders:
Troy
Population: 10,540
County seat of Lincoln County
The largest city in Lincoln County, Troy packs a lot of value into a small community. In addition to its wide range of housing, Troy is home to parks and walking trails, shopping, a historic downtown and is close to popular tourist attractions like Cuivre River State Park and the Shapley Ross House. It also offers 7 elementary schools, 2 middle schools and a high school in the local school district.
CMS Homes offers its most affordable new home community in the Troy area, Hidden Valley at Hammett Hills, where homes start at $157,000. Other CMS communities include The Meadows at Crooked Creek, Millstone Lake, Villas at Wingate Estates and The Hills Ashleigh Estates.
Moscow Mills
Population: 1,509
Moscow Mills is a small but growing community about an hour away from St. Louis, just down the road from Troy. Located on the Cuivre River, the town's attractions include Mill Site Park and other local history. CMS has two communities there, Wingate Estates and Austin Oaks. Prices at Wingate Estates typically start between $168,000 and the $200s for 1,300 to 2,400 square feet; Austin Oaks homes usually range from $172,000 to $291,000 for the same square footage.
Population: 1,404
Just west of the Mississippi River, Winfield boasts small-town charm while still offering restaurants, a fairgrounds, ballpark, farmers and artisans markets, and more. Winfield also has its own school district with 2 elementary schools, one middle school and a high school.